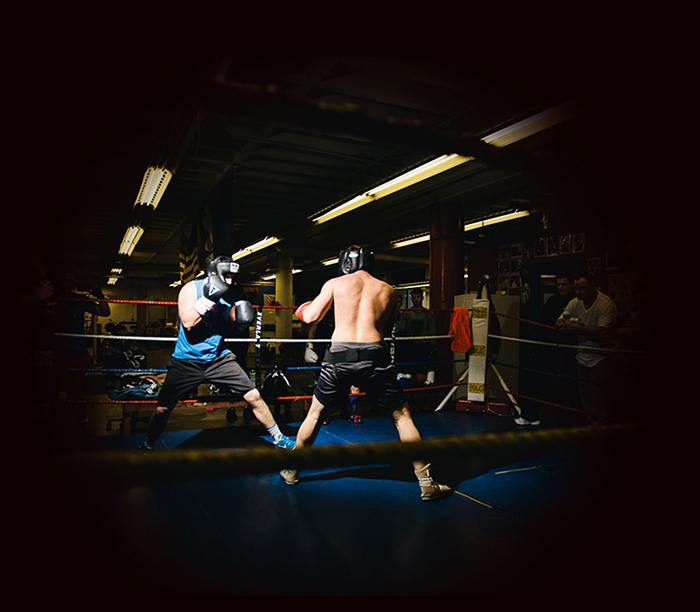 About Us

Somerville Boxing Club is a 501(c)(3) charitable organization focused on building the physical fitness and moral character of its members through the "sweet science." SBC provides residents of Somerville and surrounding towns with instruction, coaching, mentorship, and a safe, social environment in which to develop their skills and thrive. Classes and training are provided at no cost to members-- a benefit made possible by the generous support of local residents, businesses, and through the patronage of the Mayor Joseph Curtatone and the City of Somerville.
SBC was founded in 1978 by a group of boxers and enthusiasts eager to promote the sport and introduce local youth to the many benefits of training and competition. With this goal in mind, the club opened at its first location on 86 Joy Street, quickly attracting the attention of adolescents and adults looking for a welcoming environment and a serious regimen. Now in its 38th year, the club has produced successful amateur and pro-level athletes, including Heavyweight Champion John Ruiz. Even in light of its competitive success, the founding principles and mission of the club remained unchanged.
Today, SBC is home to a thriving community of boxers, trainers, volunteers, and enthusiasts, whose focus remains the development and advancement of youth in an environment that lets them achieve their highest potential in all areas of life. The club provides not only knowledge on the fundamentals of boxing, but provides for the holistic needs of the individual through mentorship, transportation to health and social services, and the emotional support of a club whose members resoundingly describe it as "a family."